Are you ready for some football???
Super Bowl Sunday is just around the corner and that means food, friends and a whole lot of fun!  This Super Bowl Sunday, why not host your very own SOUPer Bowl party!  Invite friends over to watch the big game and offer a few different hearty soups instead of your typical chips and dip.  Pair your soups with yummy beer bread and a side salad for a meal that's sure to be a crowd pleaser!  Read on for a few of our faves!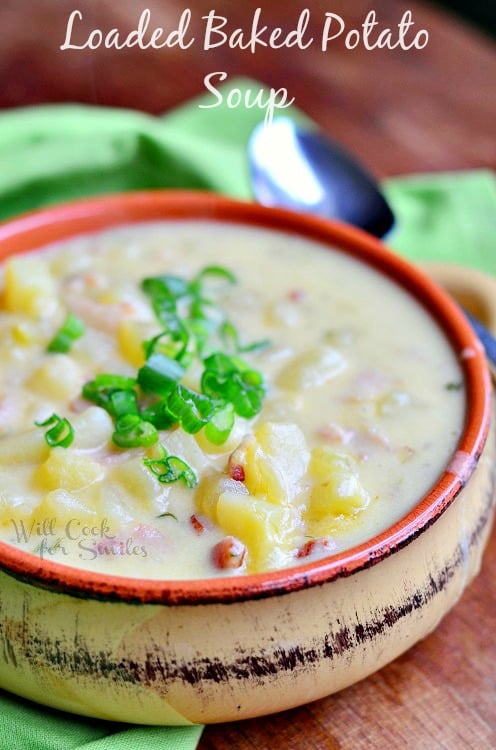 Head over to Will Cook for Smiles for a great baked potato soup recipe!  Serve up toppings on the side with a cute hand stamped spoon for a festive touch!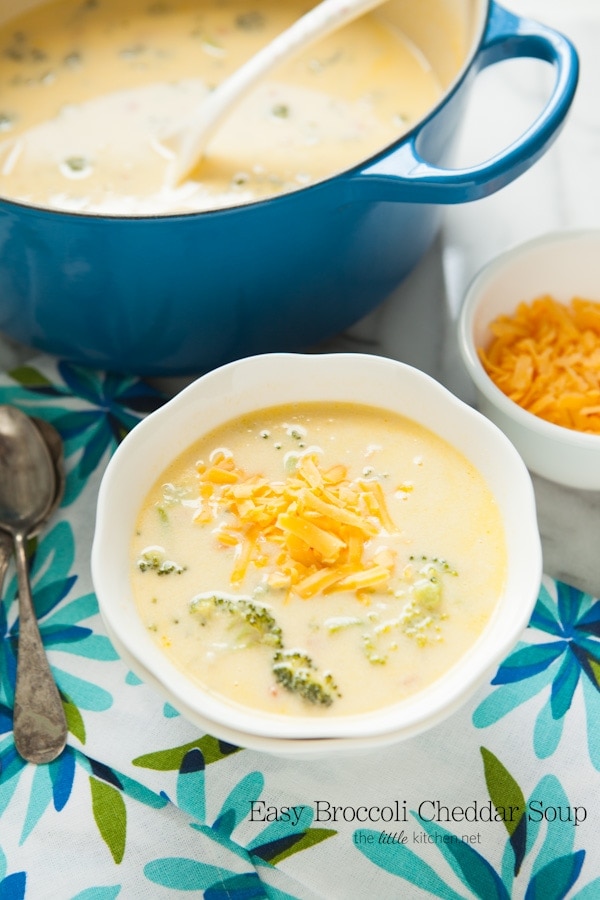 How about an easy Broccoli Cheddar Soup? Check out The Little Kitchen for their delicious take on a yummy favorite.  My daughter is crazy about broccoli cheddar soup and couldn't get enough of this one!
Photo credit:  The Cozy Apron
This white bean stew with smoky bacon will for sure be a hit.  This might be my new go to soup recipe – it is SO good.  Head over to The Cozy Apron for the recipe (plus find even more delicious recipes to try!)
Photo credit:  Homemade Interest
Of course a chili bar is a classic football watching meal!  We love to put out a big pot of chili with loads of toppings so everyone can make up their favorite bowl.  This Pale Ale Chili recipe from Homemade Interest is a perfect one – you can tailor the recipe to your crowd or even make a few batches if you have both vegetarians and meat eaters!  Find the recipe here!
Check out more of our  favorite soups and salads we've pinned just for you on Pinterest.
Ready, Set, Hut!